We are a partner you can rely on.

We care about honest, open communication and meaningful relationships,


which we also help our clients build.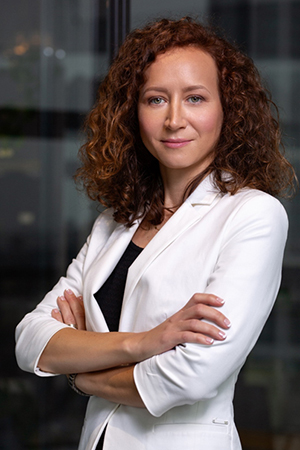 Jana is a graduate of the Faculty of Law of Comenius University; she completed postgraduate studies in European economic law at the Ludwig-Maximilians-Universität in Munich. After graduating, she completed several internships abroad, mainly in the European Parliament and the German Bundestag. She has worked for a long time in the international law firm TaylorWessing e/n/w/c advokáti, s. r. o., where she co-founded the labour law department. In her law practice, she specialises mainly in labour and commercial law, as well as in teaching activities. She is an accepted member of EELA – the the European Employment Lawyers Association, which brings together practising employment lawyers across the European Union. She believes that legal practice requires both, the professional knowledge, as well as the ability to listen and communicate; since these topics are close to her heart, she also completed a course in professional coaching and several trainings focused on non-violent communication in Slovakia and abroad.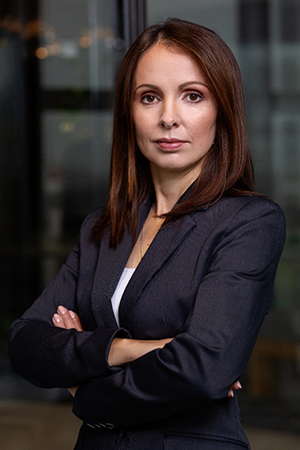 Monika graduated from the Faculty of Law of the University of Trnava. She covered a comprehensive legal agenda for the group of public pharmacies SUNPHARMA and then, for almost a decade, for FALCK CEE group ( provision of healthcare in outpatient healthcare facilities, emergency medical services, transport medical services, company fire brigades, safety services, private security services and pharmacy services). As a result, she gained extensive experience in commercial law, acquisitions, labour law, and public procurement. She has a special passion for topics related to the data protection and medical law. Medical law is also a specialization of the internationally recognised LL.M. course, which she completed at Charles University in Prague.